Lavender Factoids
While on the subject of lavender, I've compiled a list of factoids that might be of interest to you.
I haven't found the total acreage in production for each of these countries, but as Lloyd commented, thousands of acres of lavender are being produced (primarily for lavender oil) in Bulgaria, England, France, Soviet Union, Yugoslavia, Australia, USA, Canada, South Africa, Tanzania, Italy and Spain.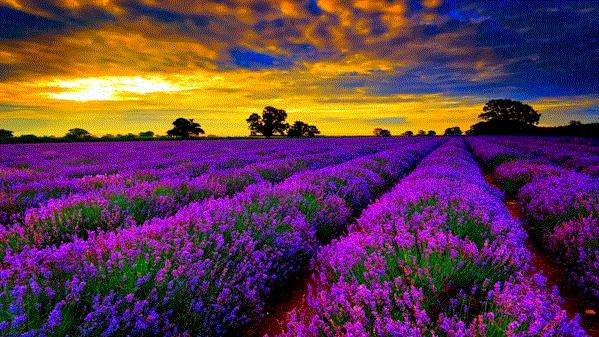 Here is a beautifull sunset over a lavender field in Provence, France. Credit: www.tourismprofile.com
The major market in the world for essential oil is the United States, followed by Japan and Europe. However, production continues to be concentrated in Europe.

There are 48 species of lavender with hundreds of various genotypes differentiated by variations ranging from growth habit to chemical composition of essential oil.

The genus name comes from the Latin word "lavo," which means "I wash" referring to an aromatic wash of lavender water.

The plant parts used for oil distillation are the flowers and, in smaller quantities, the leaves.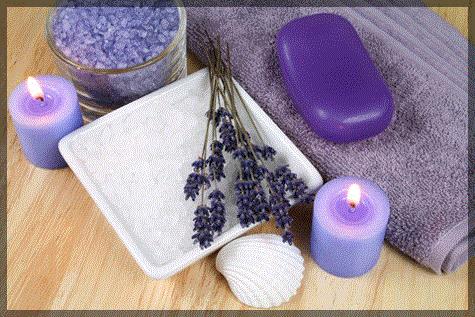 Credit: www.holistic-guide.com
Lavender essential oil is used in soaps and detergents, perfumes, lotions, bath oils, candles, incense sachets, potpourri, pillows, dry arrangements, wall hangings and many more. 

Lavender is commonly used as a household herbal remedy. It can be used to cure nervous headaches, kill bacteria and to treat burns. Lavender is also a powerful antidote to some snake venoms. Historically, lavender has been used to treat depression, insomnia, anxiety and fatigue. Currently, it's used for the calming, soothing and sedative effects when inhaled.

Did you know lavender can also be used for a flavoring in foods such as jelly, cookies, ice cream, tea, honey and a component in culinary herb blends?

Let's not forget its use as an ornamental plant in gardens and landscapes across the world.
These are just a few of the factoids I thought you'd enjoy. Let me know if you know of any other interesting uses of lavender.